The Highest Dependability
Our quality assurance policy is based on serving our customers with products that bring them full satisfaction. We create in a working environment that is built on trust, trust between each department and trust between each employees.
In order to achieve the above policy, we will carry out the following:
At the beginning of each year, we will establish new targets as a company and for each divisions.
To reach these targets, we will actively pursue any change necessary for the sake of improvement.
We will operate with consistency in our efforts to achieve a higher quality in our products. Each of our employees will be made aware of these policies, and to refresh their understanding we will provide periodical training.
For legitimacy purposes, we are certified to ISO 9001: 2015. We're also active in the automobile industry operating to meet the requirements of QMS (Quality Management System) standard and CSR (Customer Specific Requirement) standard.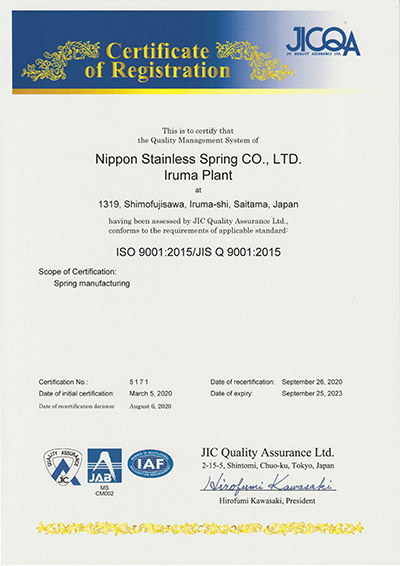 Feel free to contact us