Strength in Mass Production

Over 5 million monthly units for auto mechanical parts, an overpowering capacity to competitors
Supporting our production is our patented technology. In order to respond to the request of our customers, which usually require high precision and high quality, we realize that standard market products do not satisfy the needs. Whether the purpose is for light or heavy duty, our unique customization adapts to all industries. Making full use of our expertise is what makes our product outstanding in stability.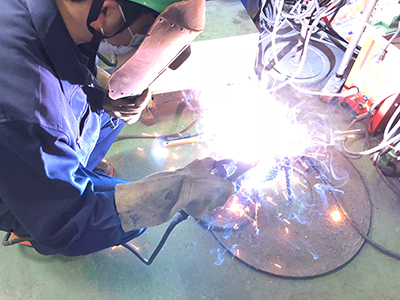 Advantage in Special Materials

A vast lineup of rare and special materials
Ability to Produce Quick Samples

Our policy is 24 hours correspondence, 3 Days for solutions
Our company is set up for prompt correspondence for all of our customers. Within 24 hours we will respond to your initial emails. For further inquiry and requests for custom designs, we usually provide a solution in 3 days time.
Our facility is equipped with 24 coiling machines, 11 grinding machines, and 4 barrel polishers, fully prepared to shipping you custom samples based on your design request.
With decades of experience in manufacturing coil springs, wave springs, and various other types, our thorough knowledge in each of these products is what makes us unique in spring manufacturing, providing you effective ideas and highly dependable products.
Characteristics of Each Springs
Coiled Springs
Wave Springs
Capable of lightweight solutions
No
YES
Capable of minimizing volume

(With the exception of slight deflections)

No
YES
Reduction of Side Forces
Mediocre
YES
Stability against movement

(When movement is severe)

Yes
No
Spring Rate (Strength and Flexibility)
Yes
Mediocre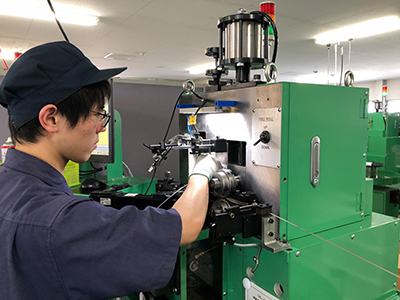 Capable of lightweight and minimizing volume
Coiled wave springs can generate large spring constants with thin and narrow materials, thus reducing weight and minimizing the volume.
Reduction of Side Forces
Coiled wave springs can reduce the excessive force in its horizontal direction (radial force) because of its few fluctuations of the center axis when compressed.
Stability against movement (When movement is severe)
The spring constant of coiled springs is relatively small and needs large deflection, thus it is suitable for dynamic use. On the other hand, coiled wave springs are not suited for applications in dynamic because of its high spring constant. Also, the friction and wear caused by contact with each wave should be considered.
Spring Rate (Strength and Flexibility)
Coiled springs can fit its spring constant by adjusting wire diameter and active turns easily. But coiled wave springs need to make a prototype model in order to confirm the final specification because coiled wave springs have a discrepancy between calculated and measured values.
Efficient Management of Inventory

Introducing an original filing system for our customer's orders
Our system for managing and logging your orders is entirely original and self-produced. We keep a track record of all your orders with a product number, the materials used, dimensions with drawings, and a manufacturing process with traceability. You can even monitor the inventory to keep track of your future orders. Nearly all the steps for processing is managed by barcodes, leaving little room for mistakes or mishandlings.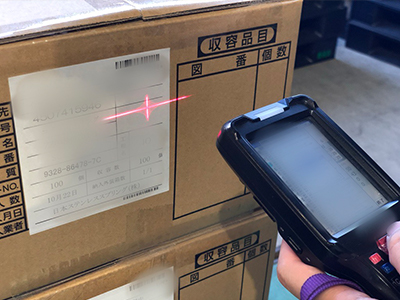 Feel free to contact us