Our Philosophy
Utilizing our vast experience and skills of manufacturing gained over many years,
we offer you a product with the highest in dependability. We hope to create something unique customized to your needs, while pursuing quality, efficiency of cost, and speed.
As a company, we aim to continue improving and learning from each business opportunity with our customers. Finally, with our products, we hope to contribute in realizing a safe and secure society.
Representative Director and President, Koichi Takayama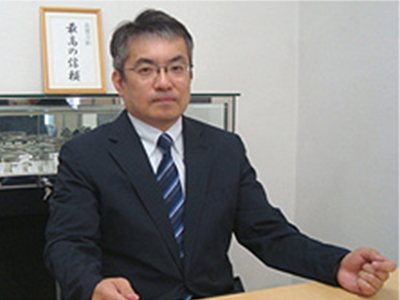 Company Liability and Principles
The company will operate under the following business principles:
Observance of Law and Policy

We comply to both domestic and international business laws, and will operate maintaining the highest standard in business practice while observing social norms.
Respect for Human Rights

We will respect each person as individuals and without any discrimination towards one's nationality, race, belief, gender, or social status.
Provision of products and services considering product safety

We will provide our customers with quality service and reliable products while mindfully observing the needs of society.
Privacy Policy

All information and intellectual property linked to our customers, whether private or corporate, will be protected and handled with utmost care by all employees including executive members of the company, ensuring no illegal use of such information for personal benefit or by any third party.
Zero Tolerance on Bribery

We respect and obey the laws and policies applied against bribery of each country we conduct transactions with.
Policy on Ethics

As a company, we will raise internal issues providing a platform for open discussion. In the event of an issue, we will ensure that superiors or executives act accordingly without prejudice or discrimination, treating each employee with equality.
Prohibition of Antisocial Activities

We do not associate with any form of antisocial organization(s) that pose a threat to government or public order.
Working Conditions & Environment

We guarantee our employees a safe and sound work environment. We will make efforts to provide the work force with continuous motivation.
Environmental Activity
Nippon Stainless Spring is committed to reducing the environmental impact and contributing to a sustainable society, performing restricted chemical substances, effective use of resources, and energy conservation.
We will control restricted substances of the entire global supply chain and conduct. to avoid the use of restricted substances in our products.
We will develop our internal system to reduce paper moving towards paperless processing.
We will reduce energy consumption and greenhouse gas emissions by using our own solar power generation and proactive demand management.
Company Profile
Corporate Name
Nippon Stainless Springs CO., LTD
Founded
June 1963
Capital
10 million yen
Representative Directors
Koichi Takayama
Main Business Activities
Production, manufacturing and sales of coiled
wave spring, coil spring, retaining ring, and various others forms of springs
Company Address

Head Quarters: 4-17-5-310 Nagasaki, Toyoshima-ku, Tokyo 171-0051

Iruma Factory: 1319 Shimo Fujisawa, Iruma-shi, Saitama 358-0011
TEL: +81-4-2962-1541 FAX: +81-4-2963-3366

Hanno Factory / Department of R&D : 2-3 Akanedai, Hanno-shi, Saitama 357-0069
TEL: +81-4-2978-5741 FAX: +81-4-2978-5742
Company History
June 1963
Established in Toshima Ward, Tokyo
March 1968
ew factory is established in Iruma City, Saitama Prefecture (Current factory in Iruma)
August 1999
Restoration of original factory in Saitama is complete
Reaches 2 million in monthly production of spring manufacturing
August 2000
Production of wave springs begins
March 2004
Registers patent on original wave spring
September 2009
Certified to ISO9001
March 2010
Reaches 5 million in monthly unit for spring manufacturing
June 2013
Hanno Factory and Department of R&D is established in Iruma City, Saitama Prefecture
Factory Information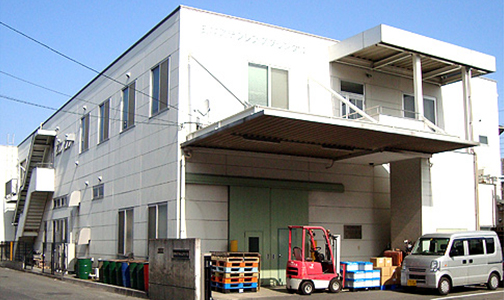 Iruma Factory
1319 Shimo Fujisawa, Iruma-shi, Saitama 358-0011
TEL: +81-4-2962-1541
FAX: +81-4-2963-3366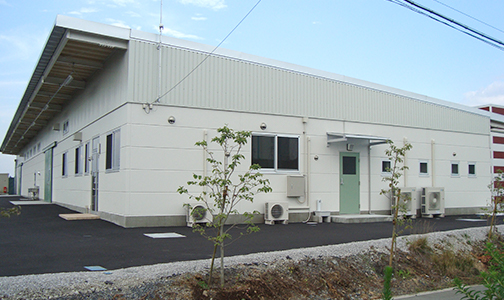 Hanno Factory / Department of R&D
2-3 Akanedai, Hanno-shi, Saitama 357-0069
TEL: +81-4-2978-5741
FAX: +81-4-2978-5742
Feel free to contact us